Oklahoma! presented by Westside Performing Arts Company will be showing August 9,10,11 at the Cascade Theatre.   Do you have your tickets?
I was asked to shoot publicity art for the Date Book and other media.  These are some sneak peak draft images.   The finals will be coming out in a few weeks.
What is the story here with Aunt Eller and our blushing beauty?   What about that rivalry between Jud and Curly?  These questions and more are going to be answered by the fabulous WPAC under the direction of Trish Harris and Amanda Brandt.    There is sure to be lots of singing and dancing in this classic story.  Will the nice guy finish last?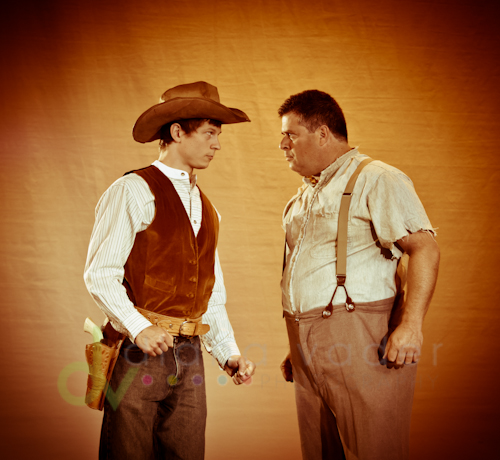 ---
Mike and I had the distinct pleasure of creating portraits for Sarah.   This commercial style shoot was designed to create images for brochures and other communication media.  We were matching the Tozer Seminary colors of blues and greens used in their website.  You can visit their website at www.simpsonu.edu  Tozer tab.  The sunny, sincere  images are meant to be warm and inviting.   We had such a great time  around the Simpson University Campus.  I had told Mike I only wanted to do 2 locations but ended up using all 4 that I had scouted the day before.   We had such a fun loving and helpful subject that I didn't want our session to end.  Sarah is so beautiful that I posted these right away with only minimal vignette and white balance editing.  These light patterns were achieved using natural light and a reflector.  Mike chose to use white, silver and gold reflectors on this one shoot however not all in one image.  Other images were created using a shoot through umbrella with flash and a reflector for fill.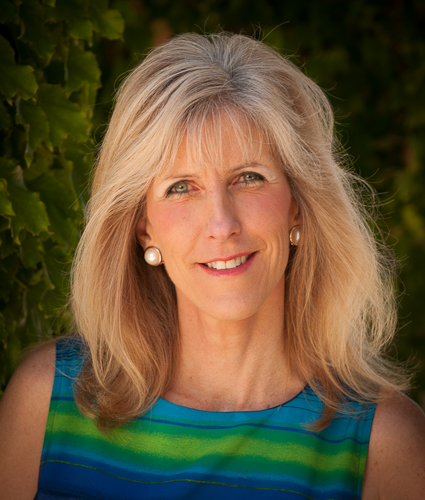 ---
More and more I discover that I love painting.  I used water color painting as a tool to enhance my photograph.    WOW!   My teacher Arthur Rainville showed me this technique that he uses to create fabulous pieces.   I studied under him for an entire week at West Coast School in San Diego two weeks ago.   I had the privilege of being the class assistant to Arthur and Anne Clay.  What a magical time.  I miss the many moments we had of just enjoying the beauty around us.  I'd love to hear your feedback.  Do you like this?  Hate it? Think it's cool or funky?
---