What a crazy fun two days of shooting.  The studio space I used was fantastic.  Thanks to Baas Physical Therapy. They Rock.  We had lots of puppies and with that comes giggles and smiles and sloppy dog kisses.  I was is in dog heaven.  Thanks to my dear clients who braved the adventure with me.  And a big thanks to Kelsie D, my assistant, who helped me pack it all up.  Whew. Here a few fun pics of the adventure.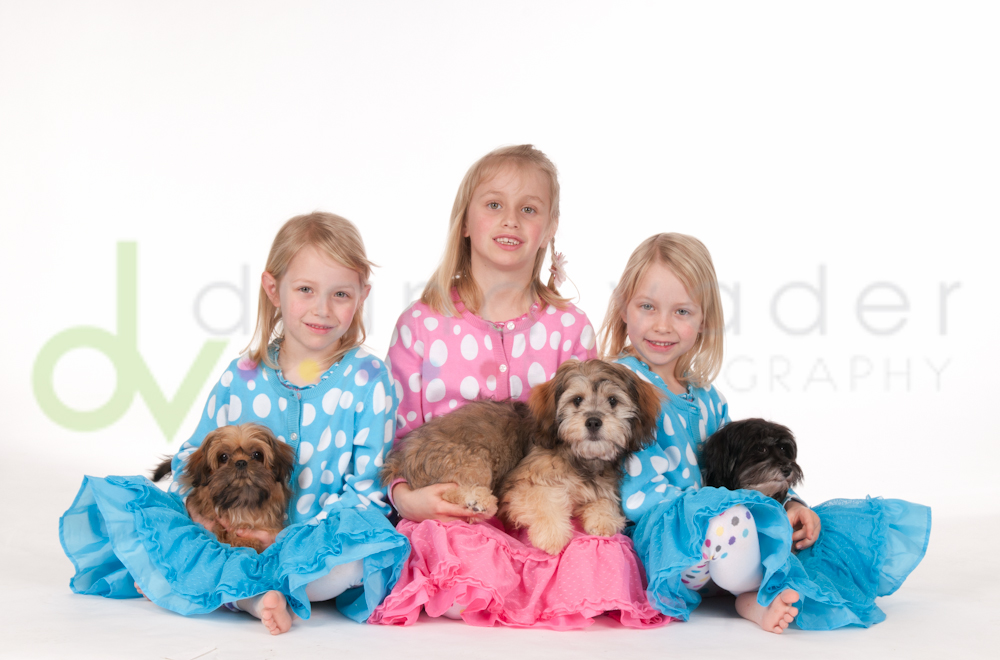 ---
Join us for *Proud Puppy* Days, Friday March 4th from 12-4 or Saturday March 5th from 10-2. Kids welcome with their puppy. Text PUPPY to 77007 for special offer.   Pick Photo on the spot. Call for location and to reserve session time.
* Diana Vader Photography is an equal opportunity puppy lover. Puppies of ALL ages invited!
CALL TODAY 339-5988
---
We had a blast with the Coon family.  The vines were in full color and made a stunning backdrop.   We shot for the whole afternoon.  Thanks ya'll for a great time.  See you soon.
---